Our Partners
 RETSCH name is known worldwide as a symbol of excellent technology for sample preparation. The company was founded in 1915, Kurt Rech, in Dusseldorf. Throughout the world, technology, guaranteed Retsch, provide accurate and reliable analysis. Subsidiaries in Japan, the UK, China and the United States, together with our international partners in more than 70 countries ensures a high degree of coating market knowledge and experience as well as excellent service.

 The foundation for today's Retsch Technology GmbH was laid in 1998 when a new business unit was created within the RETSCH GmbH. This unit added a new component to the traditional product range for sample preparation and characterization of solids: optical particle measurement.n 2000, the business unit was hived off into an independent company. Retsch Technology GmbH is situated in Haan near Duesseldorf and, just like RETSCH GmbH, belongs to the VERDER group.In cooperation with the partners Jenoptik and Horiba, Retsch Technology offers high quality optical systems for the determination of particle size distributions and particle shape.
CEM company founded in 1978, and since its founding involved in the establishment of optimal microwave equipment for laboratory use. CEM Corporation headquarters is located in the United States, t. Myutyus, North Korolina. Subsidiaries are located in the UK, Germany, France and Italy, also the world there are more than 50 distributors CEM equipment. CEM is a leading world producer of advanced microwave systems and solutions for critical laboratory applications. Manufactured devices designed to address the wide range of tasks in different directions. 
 CARBOLITE GERO is a leading manufacturer of high temperature furnaces and ovens from 30°C to 3000°C with a focus on vacuum and special atmosphere technology. With more than 100 years of experience in thermal engineering our products are used in research laboratories, pilot plants and manufacturing sites worldwide.
ELTRA is one of the world's leading manufacturers of elemental analyzers for rapid and accurate analysis of solid materials. Our elemental analyzers provide tailor-made solutions for a wide range of samples and concentrations. Thousands of satisfied customers worldwide are proof of the quality and reliability of ELTRA analyzers. 
ATM GmbH Machines and equipment for the materialographic laboratory - "Made in Germany". Whatever you need for quality testing and material analysis, ATM has it all: As a manufacturer of high-quality machines for materialography (metallography), we offer the most comprehensive solution for your needs. We not only supply a wide range of instruments but also accessories, consumables, complete laboratories and tailor-made special-purpose solutions. Our innovative cut-off machines, mounting presses, grinders, polishers/electrolytic etchers, as well as hardness testers and analysis systems provide maximum reliability and flexibility. Thanks to the most advanced engineering technologies and manufacture of components in our own factory, we are able to fulfill individual customer requirements by adapting our instruments to their needs. Our R&D department for hard- and software works in close cooperation with our customers to ensure continuous optimization of our products. Customers in more than 30 countries appreciate our comprehensive sales and service network as well as direct communication with our experts. To provide you with solutions of consistently high-quality we rely on the expertise and creativity of our qualified and dedicated long-standing employees.

Qness GmbH The focus of Qness GmbH located in Golling in the province of Salzburg in Austria, is on development and manufacturing of innovative high-end products for hardness testing. Qness can offer the benefits of highly-motivated employees with immense experience in the field of hardness testing. Specialized suppliers further contribute to the premium quality of the produced hardness testing machines and customer specific solutions. Hardness is one of the most important and most critical attributes of materials because it massively takes influence on essential work piece characteristics like e.g. flexural or tensile strength and wear resistance. The Qness product portfolio for hardness determination begins with the standard hardness testing machines of the Q10 - Q3000 series (test load range 0,25 gf up to 3000 kgf) designed according to latest standards and with state-of-the-art technology and conform with the Brinell, Vickers, Knoop and Rockwell norms. Further to that, Qness and its team of experts from the field of automation are also specialized in planning of custom-made test machines and offer professional door-to-door project management.
World leader and the first in its field in the development of analytical fusion techniques, instrumentation and fine chemistry science, Corporation Scientifique Claisse (or Claisse) is world-renowned for its outstanding achievements in the development of inorganic sample preparation by fusion for XRF, AA, ICP and wet chemistry analysis. As the leader, Claisse has opened new technical and economic frontiers for ceramic, cement, steel, aluminum, glass, oil, polymers, mining and other industries.
C.Gerhardt company founded in1846, one of the world's leading suppliers of laboratory equipment and analytical systems for food and feedstuffs. We supply industry sectors that place high demands on accuracy and reliability and for whom long-lasting partnerships, flexibility, and continuous attention to service are essential requirements.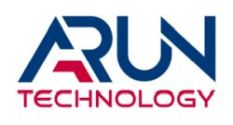 Since launching the world's first portable CCD based metals analyser in the 1980's, ARUN Technology has led the field in the fast-growing market for portable and desktop metals analysis spectrometers.